KFC Sweet Cremia
The Famous Japanese Soft-Serve Ice Cream
Cremia is a wonderful and delightful type of soft-serve ice cream
which has taken Japan by storm those recent years!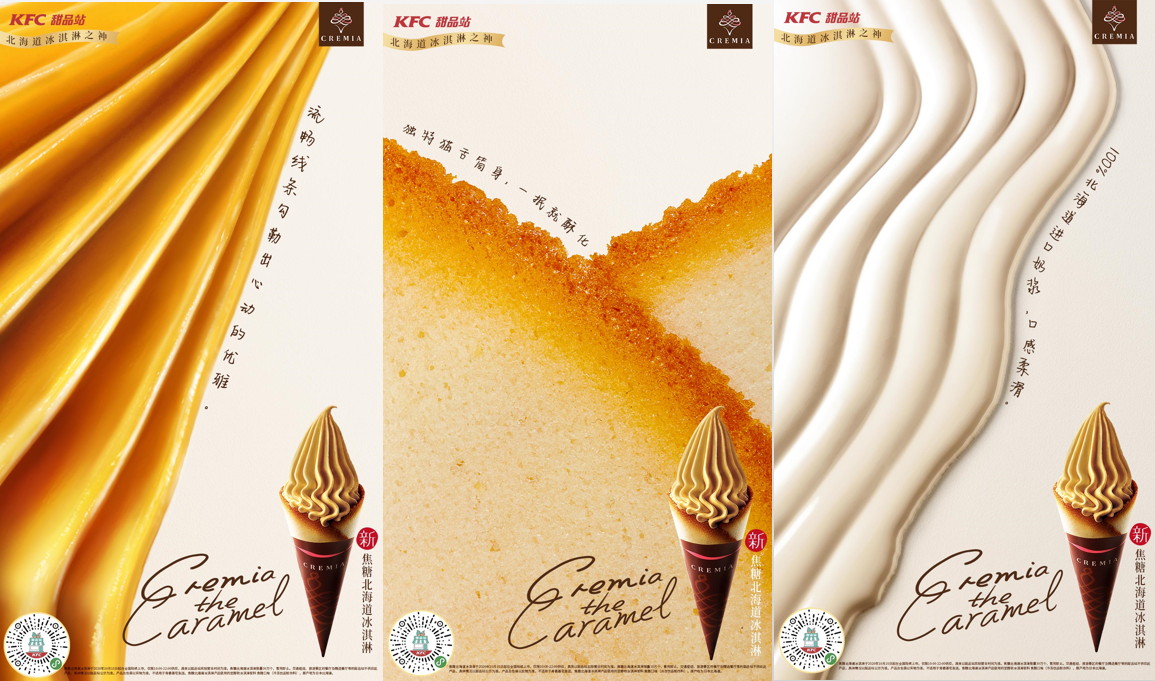 The main idea behind this ice cream? Fresh, delicious, and widely available.
We was given the incredible opportunity to create a social campaign for
the KFC Sweet CREMIA range of products from early innovation concepts
through to packaging, social insight, consumer strategies, in-bar activation
and shopper marketing assets.